Membership and Mission
GCMF membership…identifies you as a partner and participant in a significant Christ-centered leader oriented ministry. The GCMF leadership team engages members in dialogue and activities that bring focus and clarity to the issues facing the USA church and its leaders.
GCMF membership… provides you with an opportunity to learn from seasoned men and women in ministry, network with those on similar ministry journeys, and explore issues associated with ministry effectiveness and integrity.
GCMF membership…affords you educational opportunities wherein practical and spiritual ministry essentials will be identified and investigated.
GCMF membership…involves you with requisite levels of accountability, communication, and personal participation. GCMF members contribute monthly dues that provide for organizational expenses.
The GCMF mission and vision includes…
Validating Ministry Gifting and Call to Ministry
Issuing Official Personal Ministry Documentation
Creating Small Groups Based On Ministry Function
Developing Venues for Education and Personal Growth
Providing Oversight and Accountability
Imparting Apostolic Perspective
Offering Counseling and Consultation
Motivating and Inspiring Leaders
Assembling an Affiliation of Global Christian Ministry Forum Ministries
Raising Up Next Generation Church Leaders
New Memberships Credential Levels
Office of Apostle, Prophet, Evangelist, Pastor, Teacher (Ephesians 4:11)
Full-time pastoral or senior ministry leadership.
Christian Worker Certificate
Dues
Ministry of helps or support ministry
Printable Application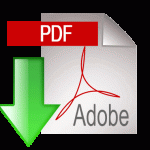 USA Membership Application Form
Print, fill out and mail.
Renewing Your Membership
The preferred method for annual member renewal  is via the online renewal portal accessed by selecting the "USA Members" tab on the home page.  Should you prefer to renew your credentials using a paper form, please download the form identified below and send the completed form along with a $75.00 renewal fee to GCMF, PO Box 405, Denver, PA 17517.
To keep ministry credentials current, members are required to submit regular dues payments in keeping with the schedule below.  Membership dues provide the only means by which operating expenses are procured for underwriting the mission and vision of Global Christian Ministry Forum USA.
GCMF Membership Dues and Fee Schedule
GCMF Ordination Dues: $  40.00 per month
GCMF Ministry License Dues: $  30.00 per month
Christian Worker (formerly Able Worker): $  30.00 per month
Husband & Wife Couples Dues: $  50.00 per month (ordination and/or license)
Save 10%   Pay total annual dues amount and benefit from a 10% discount.
Discount Ordination Dues Payment: $432.00
Discount License & Christian Worker Dues Payment: $324.00