Global Christian Ministry Network
The Global Christian Ministry Network (GCMN), a ministry of Global Christian Ministry Forum USA (GCMF), is a ministry that brings together not only churches but other types of ministry organizations to formally affiliate with the Network. The Network provides a place where Affiliates can find the help they need to accomplish what God has called them to do. Affiliation is easy!
For more information we have two PDF documents for your review. The first is the 
Network Process Programs Detail & Definition
 and the other is the 
Network Application Form
.
Here are some reasons you should consider becoming an Affiliate of GCMN:
GCMF Credential dues are discounted 25% for Network churches or ministries with 3 or more credentialed staff members.
Specialized leadership and staff training
Grievance counseling and arbitration (personal or organizational)
Annual ministry evaluations provided at member locations
Staffing resource for temporary or permanent pastoral or ministry leadership
Objective input from leaders that care personally and organizationally
For additional information and help in becoming an Affiliate, contact our office at gcmf.usa@gmail.com or by call (717) 336-0038 during our normal business hours.
Select a link below to view or download the PDF document concerning our affiliate network.  To save the file to your computer, simply right-click the link and select "Save link as…".  Otherwise, left-click the link to view it in your browser.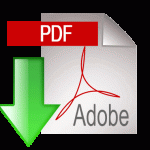 Network Process Programs Detail & Definition